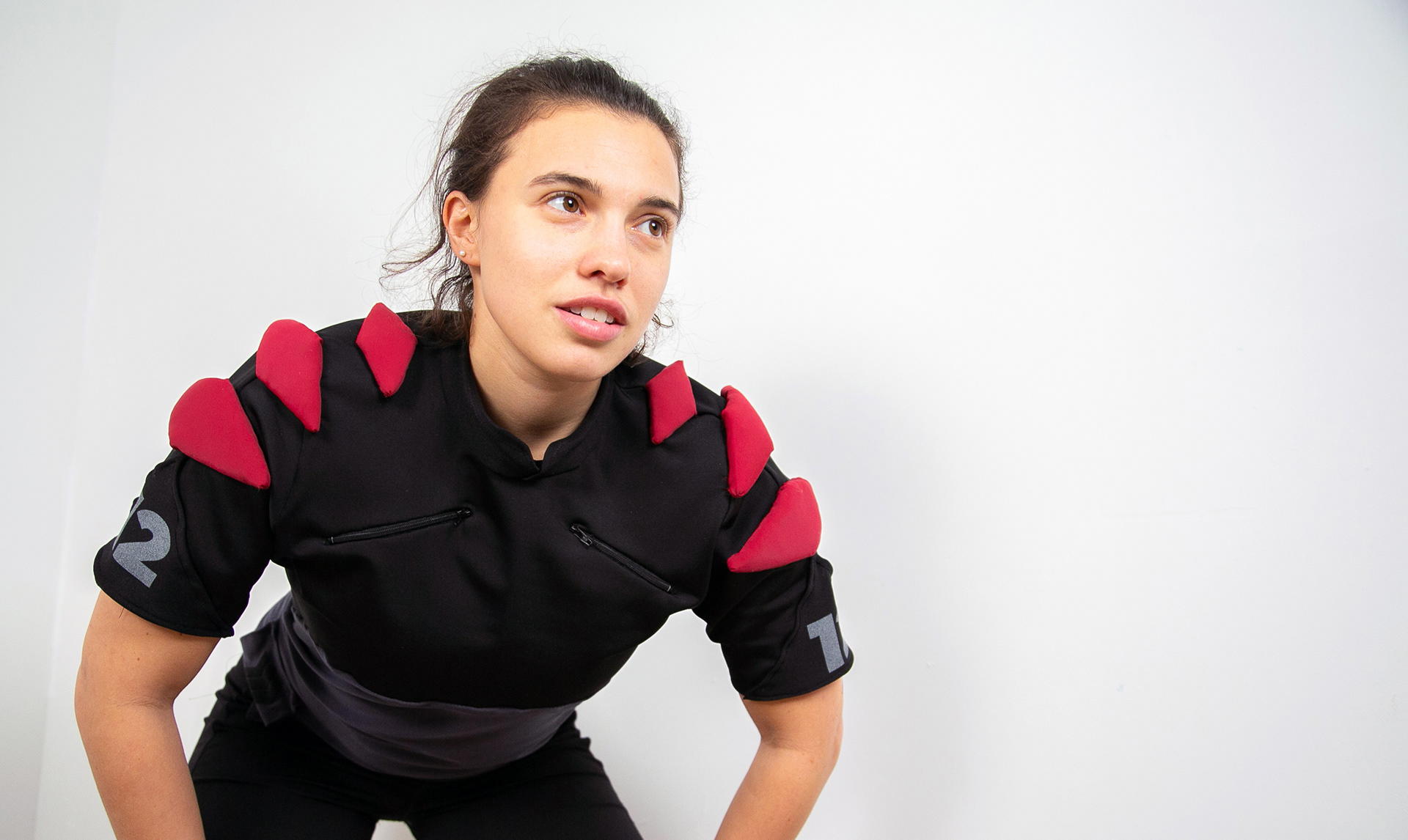 Moxie is the first Roller Derby sportswear that integrates shoulder protection to make you "game-day-ready." 
Roller derby is an intense contact sport, that has gain popularity over the last few years.
However, it became clear during our research that while derby athletes have grit, tenacity, and strong work ethics, this remains unacknowledged by the sports world, often stereotyping it as a costume party rather than a legitimate sport.
Product design | Design research | Experience design | Branding 
In collaboration with Rhea Bhandari, Hannah Rudin, & Carly Simmons
We created Moxie to help derbier's enhance their performance, lower the risk of shoulder injuries and help gain visibility as a high performance and legitimate sport.
The garment reduces the impact on their shoulders through a mix of compression and padding while creating a specific Roller Derby silhouette.
Moxie's shoulder brace helps keep the shoulders in place even with intense and constant impacts,
with two zippers located below the collar bones, that would not only allow for ventilation areas to avoid overheating and the accumulation of sweat, but will also allow them to control the level of compression. When they open the zippers, the compression will be reduced making it easier to put on the garment.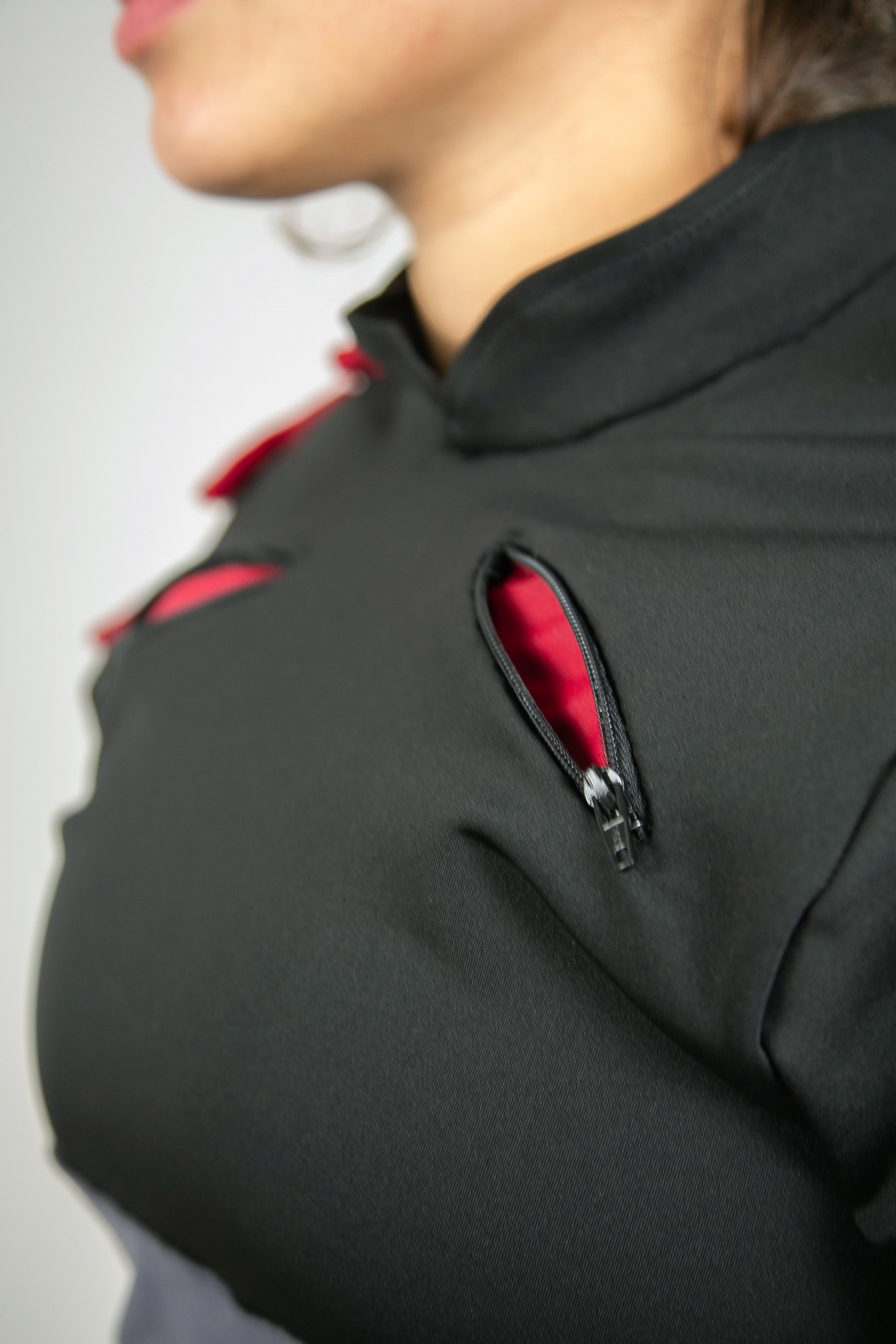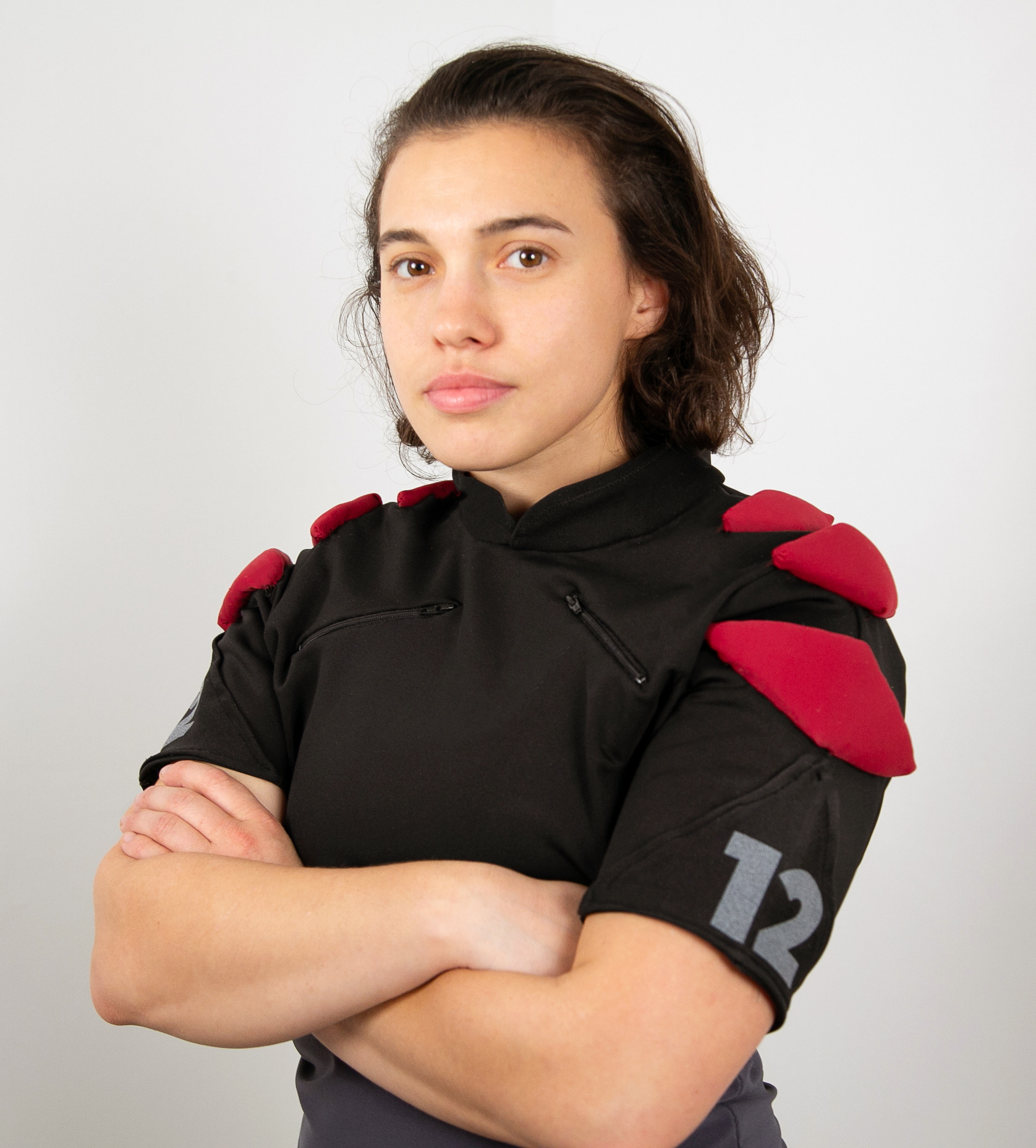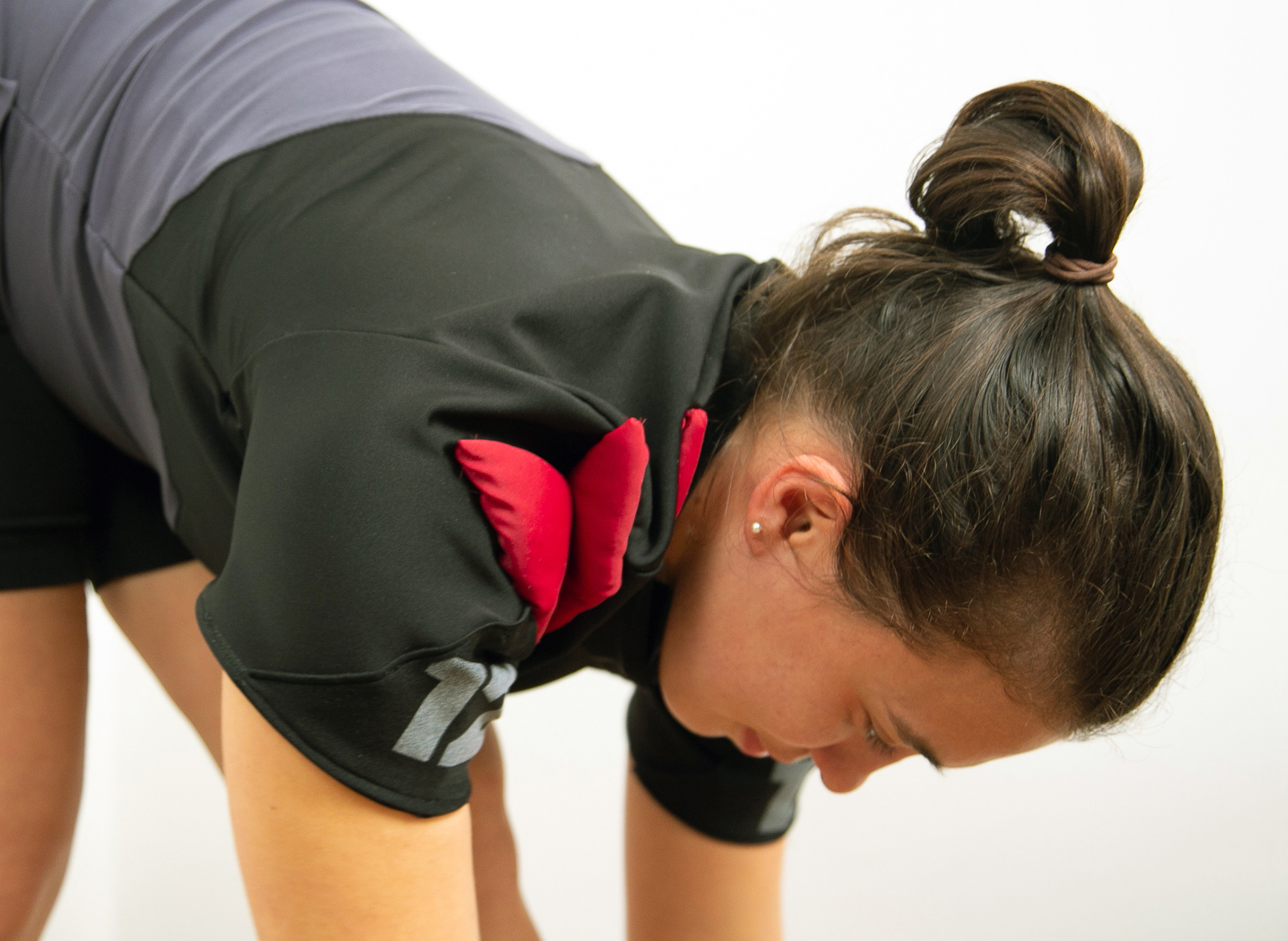 The prototype was made to look as if it was the
Gotham Girls All-Stars team uniform,
but it could be customized to every team's specific colors.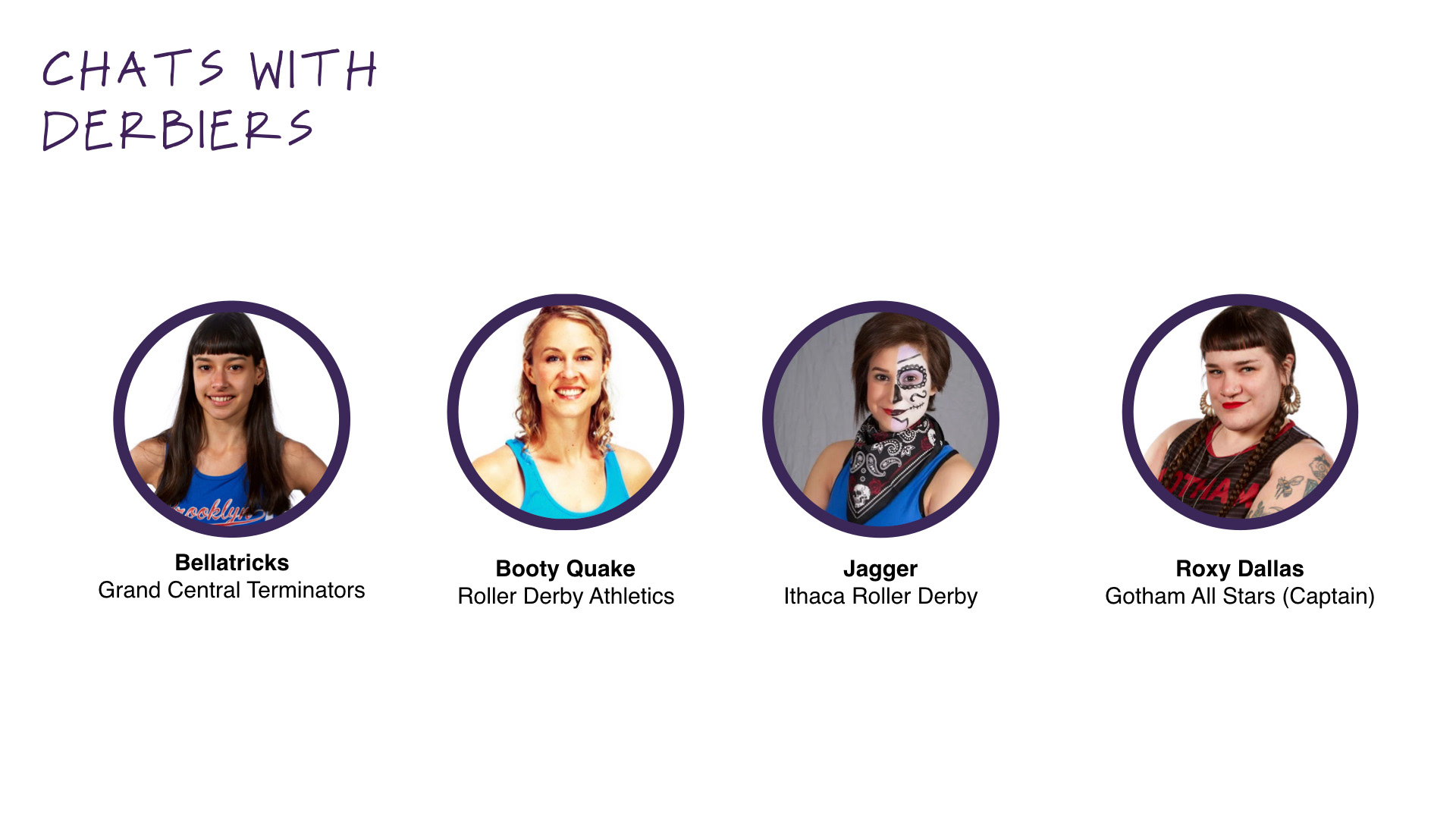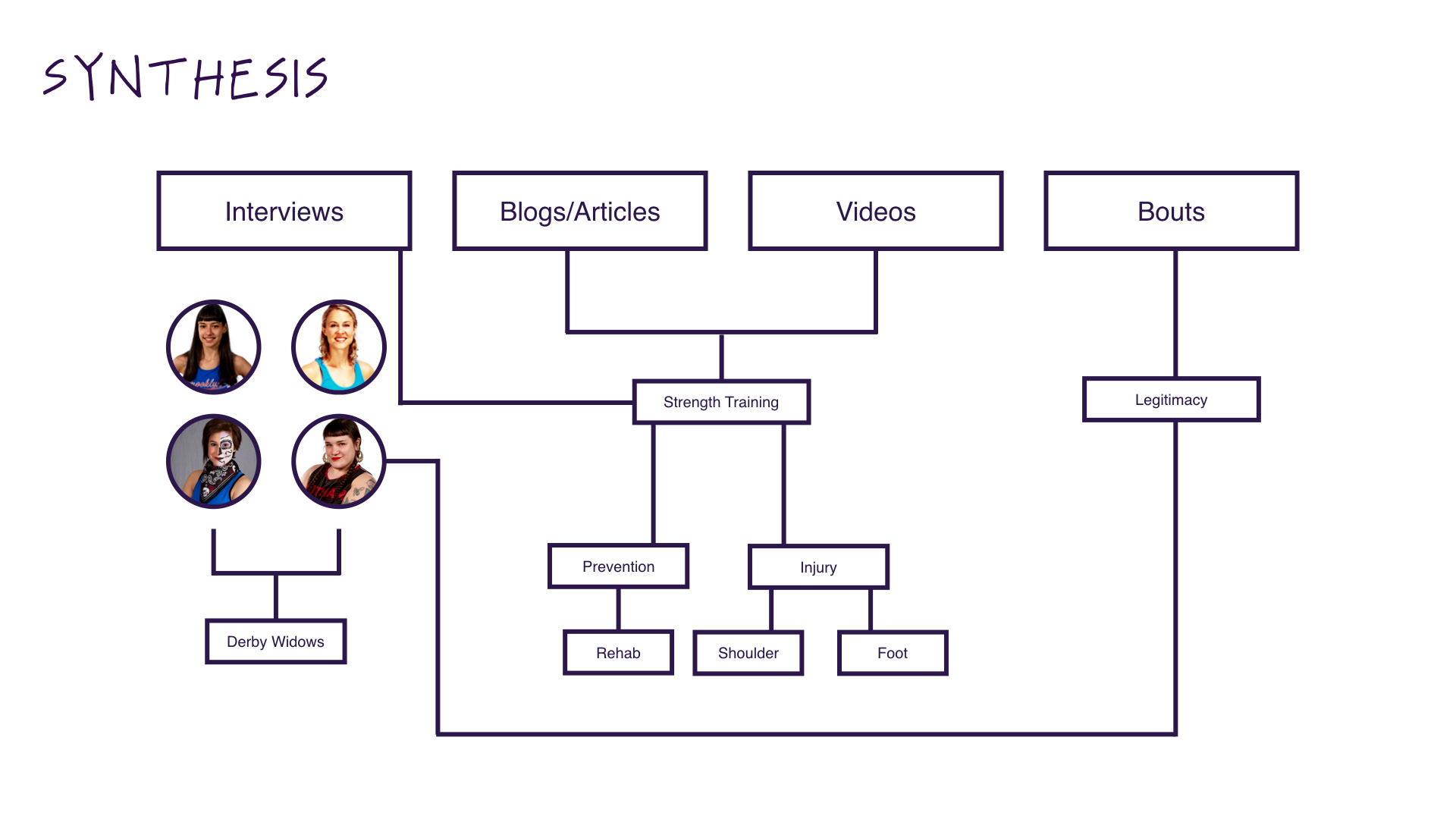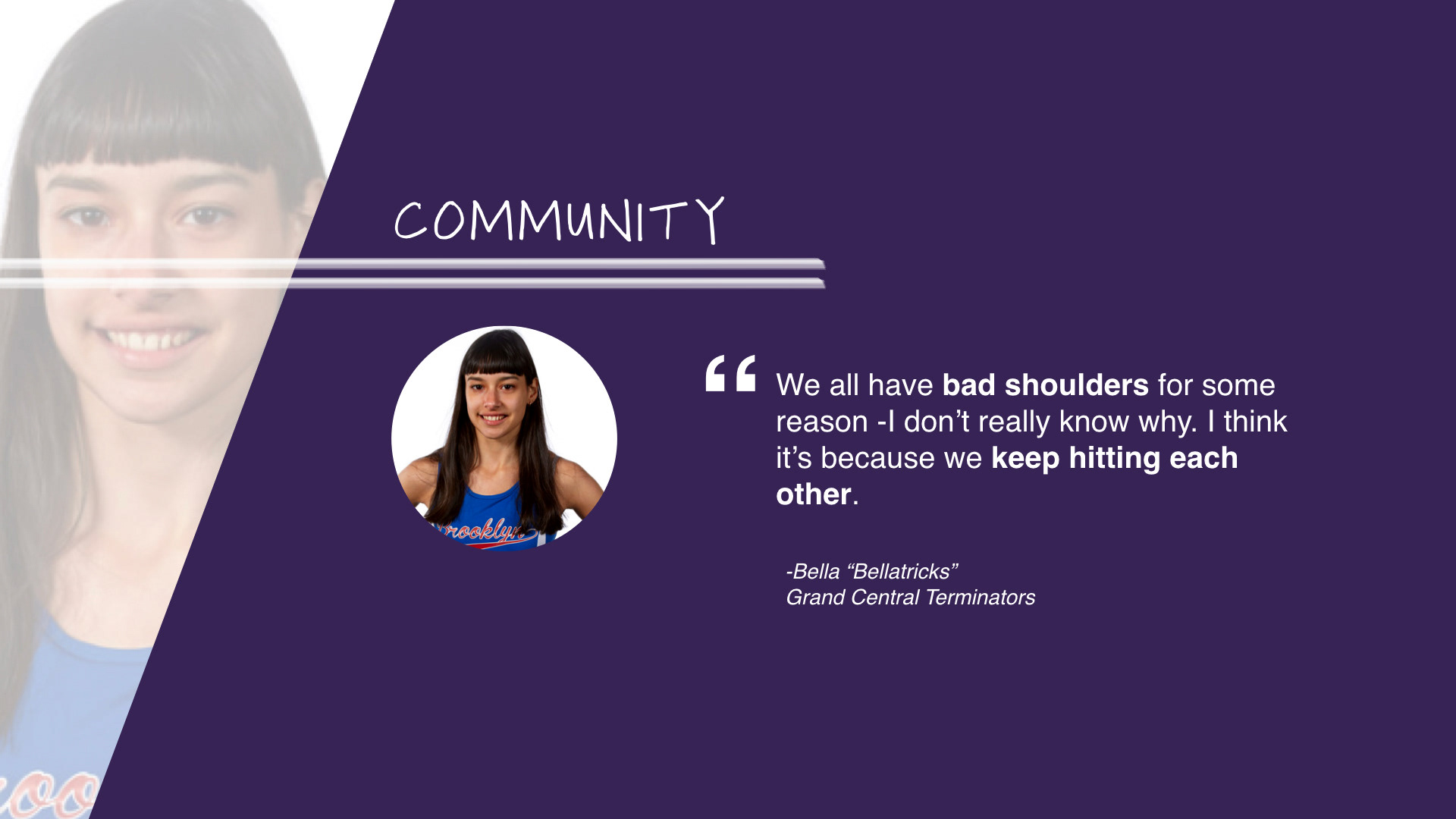 After talking to derbiers we learned that shoulder injuries are the most common injury in the sport because players are in constant contact with each other to make way through "packs" of players. However, sports regulation does not allow "hard" pads outside knee and elbow protection for safety reasons.
Moxie's soft padding hugs the shoulders for greater protection against high impact.
At the moment derbiers don't have shoulder protection, so they are consistently healing from shoulder dislocations and bruising. Moxie is the first of its kind within the Roller Derby world.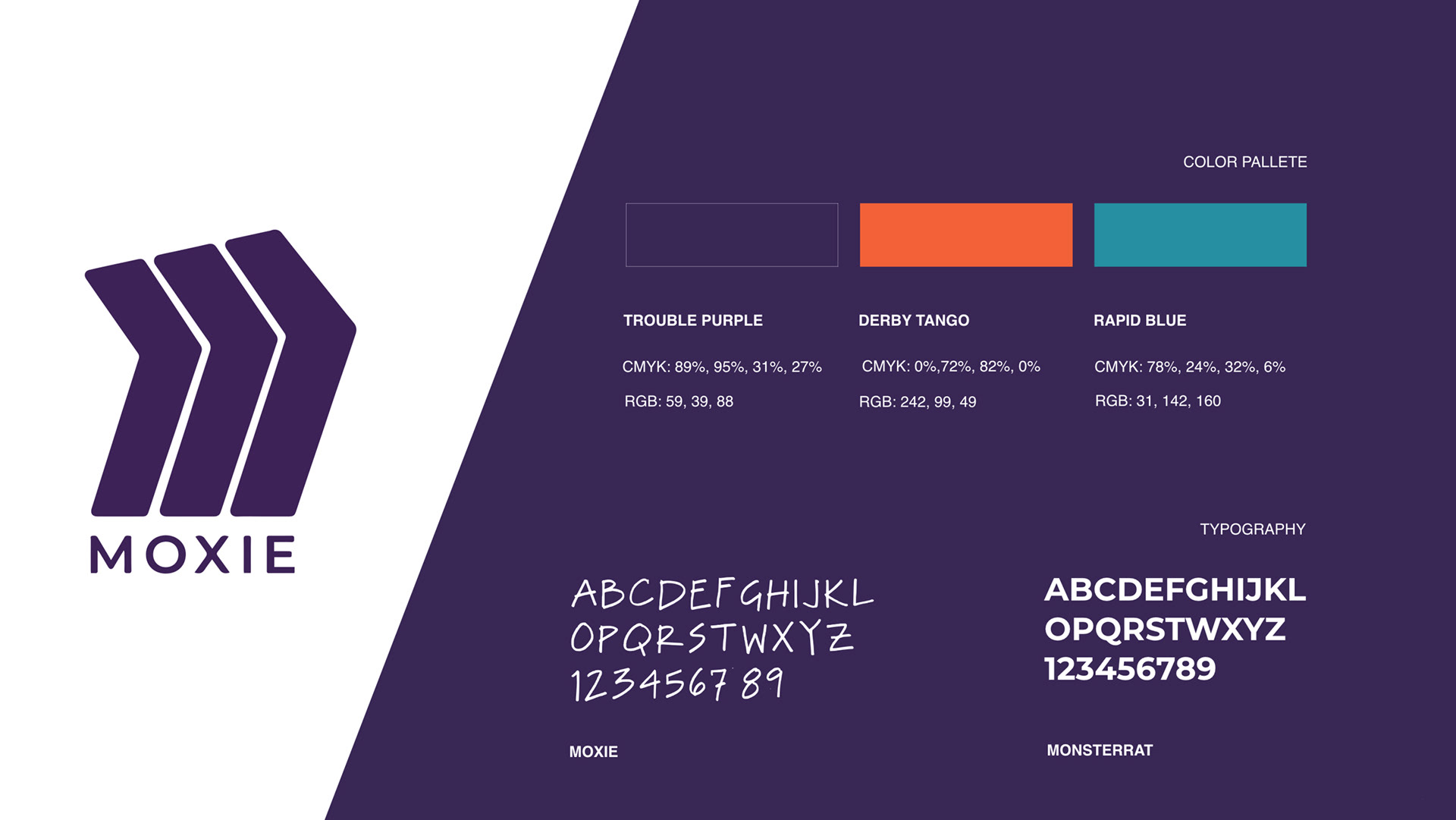 Moxie's brand identity was inspired by derby players themselves.
Roller derby is played by circling the track counter-clockwise, when a player faces you, their weight is shifting to the right. 
The ascending shape signifies derbier's tenacity, drive, and encouragement towards their teammates. The colors are bold and energetic, just like the players.